Tayuuta is the 8th game of Eushully.
Story
[
]

Buried deep in the mountains is the dungeon known as the Root of Distortion, a wellspring of monsters, demons and dark creatures. Many explorers have tried to explore its ever-shifting tunnels, but none have once succeeded in uncovering all of its secrets. For those in the nearby town of Ete, the dungeon is a way of life; all who live there either explore its depths or provide support to those who do. Despite its sleepy appearance, Ete is of crucial importance; if the demons are not checked, they may pour forth from the Root of Distortion and overrun the nation.
Gallery
[
]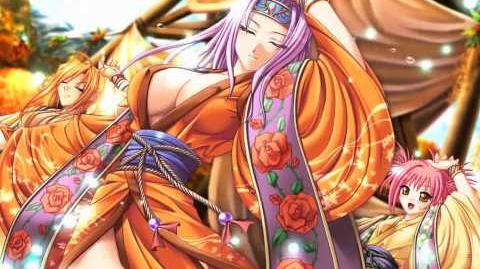 Links
[
]
Japanese Wiki
http://www16.atwiki.jp/tayuuta/pages/1.html
Japanese walkthough/guide
http://sagaoz.net/foolmaker/game/m/tayuuta/tayuuta.html
Purchase
[
]
A downloadable version of the game can be bought from DLSite Japan.