Amayui Castle Meister (『天結いキャッスルマイスター』) is the 18th title of the Eroge Studio Eushully.
Story
[
]
"Technomancers" are wizards that specialise in labyrinth construction and restoration. Avaro, one of them, seeked to one day run his own atelier. To realise this dream, in a plan to make some money he accepted a job for investigating ruins while he was travelling in Infruese Kingdom, but… In a very unlucky turn, he was caught in a caving-in within the ruins. And as he wandered, he came across a girl sleeping inside a magic stone; Fia.
After waking up, Fia told him that she has no memory of herself; however, she knows that she is unmistakably a Goddess. Continuing, she tells Avaro that she could, if she wanted to, move the entirety of the ruins with her Godly powers, and she points out that she has to, no matter what, make it to the holy ground of the closed-off kingdom. The holy ground known as "The Mist Corridor of the Sacred Noise".
Fia, who has said nothing but what could only be nonsense so far, invites Avaro to join her on her journey, saying that he can use these ruins as his workshop however he likes if he does. Although doubtful, Avaro accepts her conditions and becomes the Apostle of the self-proclaimed Goddess, and while using the moving ruins as his atelier, they head north.
Before long, rumours of the 'Guaracuna Fortress' are spread across the country, and while fighting with anyone who comes after his workshop thinking that it has valuables or is a threat, Avaro searches for the truth related to the Goddess' memories.
Along with the Goddess of Marriage, "The Story That Weaves Bonds" tells the beginning of our legend…
Gallery
[
]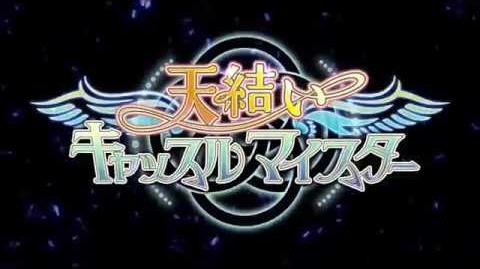 Information & Links
[
]
Trial Version
[
]